November 13, 2012
Debra Rolison to present 39th H.H. King Lecture Nov. 15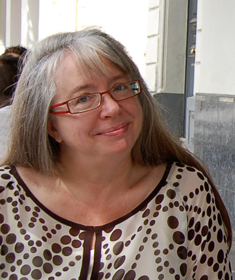 Distinguished materials scientist Debra Rolison of the U.S. Naval Research Laboratory will deliver the department of chemistry's H.H. King Lecture at 1:30 p.m. Thursday, Nov. 15, in 4 King Hall.
Rolison's talk will be "Rewiring Electrochemical Energy Storage on the Macroscale via Architectural Design on the Nanoscale and in 3D."
Her research focuses on multifunctional nanoarchitectures for applications in catalysis, energy storage and conversion and sensors. Rolison's most recent research accomplishments lie in engineering the facile transport of electrons, ions and molecules within ultraporous, high surface-area, multifunctional materials.
Rolison's research achievements have been recognized by numerous prestigious awards. She is a fellow of the American Association for the Advancement of Science, of the American Chemical Society, of the Association for Women in Science and of the Materials Research Society. Among her other honors are the ACS Award in Chemistry of Materials, the Charles N. Reilley Award from the Society for Electroanalytical Chemistry and the Hillebrand Prize from the Chemical Society of Washington. She was one of 14 researchers profiled by the editors of Science as a major innovator in energy science.
Apart from her long-standing leadership roles in a range of scientific and professional organizations, Rolison is also a passionate champion for diversity and gender equity in science and engineering.
In addition, on Friday Nov. 16, K-State's office for the advancement of women in science and engineering will host Rolison for a lecture and interactions with faculty interested in issues about diversity and gender equity in science and engineering.