October 21, 2019
Hospitality management professor selected to serve on national panel
Submitted by College of Health and Human Sciences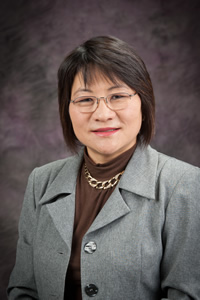 Junehee Kwon, professor of hospitality management, was invited to serve on the National Restaurant Association's ServSafe Allergen Certificate Examination Job Task Analysis panel.
Kwon joined 11 other members on the panel, which was comprised of industry leaders in food safety and food allergy management and prevention. Kwon was invited to the panel based on her food allergy research. She was the only food allergy educator/researcher in the panel, which was charged to revalidate job tasks to prevent food allergy reactions in restaurants and other foodservice establishments.
Kwon co-authored nine peer-reviewed articles related food allergies since 2012 and provided a number of presentations for professional conferences and industry professionals in the U.S. and Korea.