October 14, 2019
Reminder: Dimick to present Global Food Systems Lecture tonight in McCain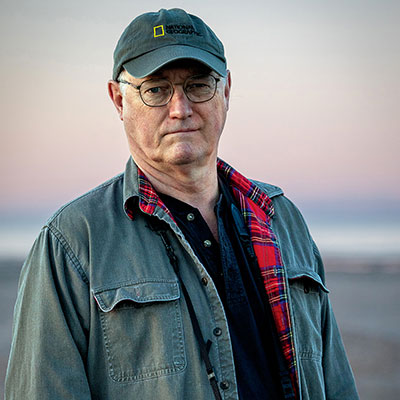 Dennis Dimick, the former executive environmental editor for National Geographic magazine, will speak in McCain Auditorium Oct. 14 about the effects of modern lifestyles on the atmosphere, and what it may mean for the world's future.
The public talk is the latest in the university's Henry C. Gardiner Global Food Systems Lecture Series. It begins at 7 p.m. in K-State's McCain Auditorium, and admission is free.
"For many years, I have given talks and lectures on the challenges that we are facing with climate change, and that has become an incredibly politicized term that has gotten in the way of people understanding the magnitude of the challenges we face because people are retreating into their tribal world views and are incapable of finding common ground," Dimick said. "So, I have tried to reframe that whole idea into something much bigger."
The lecture will also be streamed live, beginning at 7 p.m.