October 14, 2019
Australian Fulbright scholar to present on prison medical services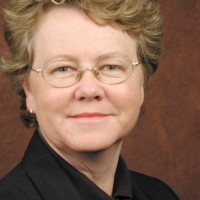 Kate Dolan, professor at the University of New South Wales, is visiting Kansas State University as part of the Australian Fulbright Visiting Scholars Program. She will give a public talk, "Assessment of a Prison Medical Service and Development of Standard Operating Procedures: A Case Study in Liberia," from 12:30-1:30 p.m. Wednesday, Oct. 16, in 201A Waters Hall. All are welcome to attend.
In addition to Dolan's position at the University of New South Wales, she has consulted for the United Nations, World Health Organization and other international organizations. She has served the National Drug and Alcohol Research Centre and National Health and Medical Research Council in Australia and Charing Cross and Westminster Medical School in the U.K.
Dolan received a best scientific paper award from the European Monitoring Centre for Drugs and Drug Addiction and the Winston Churchill Fellowship in addition to several awards from her home institution and country.
Dolan is currently working with K-State's Lisa Melander in the sociology, anthropology and social work department on conditions in women's prisons.