November 1, 2012
Union assistant director to present at Oklahoma State University
Submitted by Audrey Taggart-Kagdis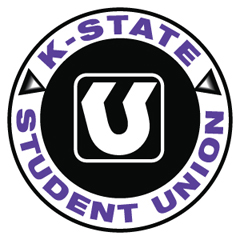 Beth Bailey, K-State Student Union assistant director of programs, is presenting two education sessions this weekend at the Association of College Unions International Region 11 conference at Oklahoma State University.
With "Give a Present to the World-Reduce, Reuse, Recycle," Bailey shows more than the typical concept of waste management and repurposing products.
"Want to Make the World a Better Place?" will focus on student learning, communication and leadership and how individuals can find ways to give back to their community through volunteering.
In these presentations, Bailey demonstrates ways to learn through giving the gifts of your time, money, volunteer efforts and items toward philanthropies both on and off-campus. For more on the Union's involvement with the Association of College Unions International go to acuiregion11.org.