September 16, 2019
Lou Douglas Lecture Series presents 'Strangers in Town': A film about diversity
Submitted by Isis Thornton-Saunders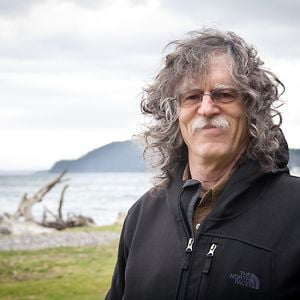 The Lou Douglas Lecture Series will present Steve Lerner, producer of the film "Strangers in Town," at 7 p.m. Tuesday, Sept. 24, in Forum Hall at the K-State Student Union. The event is co-sponsored by UFM, the College of Arts and Sciences Diversity Lecture Series and the Department of Sociology, Anthropology and Social Work.
"Strangers in Town" shares the story of how Garden City has dealt with global migration in the past century and how the town's citizens have adapted without anger or hate. The film, which is comprised of multiple interviews, shows the benefits and positive outcomes of accepting diversity and welcoming people from different cultures.
Lerner, a psychologist, filmmaker, musician and activist, started his filmmaking career in 1972, addressing mental health, which won honorable mention at the Marin County Film Festival. As more attention is given to the topics of diversity and immigration in the United States, many platforms have shed a negative light on the increased number of immigrants and refugee populations. Activists have emerged to counteract the hate and discrimination these minorities face. In our region, Lerner has become a prominent ally for these communities.
The lecture is free for all who attend. There will be a screening of the short film followed by comments from the producer and questions from the audience.
The Lou Douglas Lecture Series is dedicated to Lou Douglas, a distinguished professor of political science at K-State from 1949-1977. Douglas was widely known for his power to inspire students, faculty and citizens to instigate change. He was also one of the founders of UFM Community Learning Center. After his death in 1979, the organization began a lecture series to honor him. More information is available at tryufm.org.