September 10, 2019
Save the date: Larry Moeder's retirement reception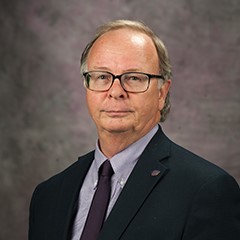 Larry Moeder, special assistant to the provost, will be honored at a retirement reception from 2-4 p.m. Wednesday, Nov. 13, in the UMB Theater of the Marianna Kistler Beach Museum of Art. Formal remarks will be at 3 p.m.
Moeder recently served as associate vice president for student life and executive director of student financial aid and undergraduate admissions, and for a large portion of his career at K-State, Moeder served as director of student financial assistance. His higher education administration career of more than 40 years has been dedicated to the service and support of students, staff and faculty.
Please mark your calendars and join us in celebrating Moeder's many accomplishments, and years of service to Kansas State University. Cards and letters of congratulations may be brought to the reception or sent to Kathy Fronce, vpem@k-state.edu, or Office of Enrollment Management Services, 108 Anderson Hall, 919 Mid-Campus Drive North, Manhattan KS 66506.