August 30, 2019
K-State prepares to host international livestock conference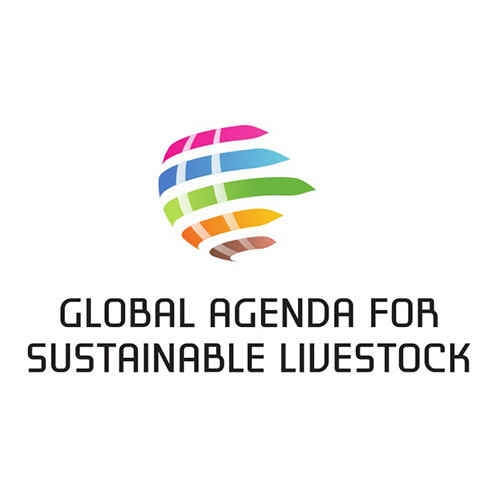 Kansas State University will soon be the center of the livestock world.
The Global Agenda for Sustainable Livestock will conduct its annual conference Sept. 9-13 at the K-State Student Union — the first time this international event will take place in the United States and the first time ever at a university. Numerous events will be free and open to the public.
As part of the United Nations' Food and Agriculture Organization, the Global Agenda for Sustainable Livestock annually convenes Multi-Stakeholder Partnership Meetings to initiate open discussions from varied perspectives.
More than 300 guests from around the world are expected at this year's conference, Innovation for Sustainable Livestock Systems.
Confirmed participants include industry representatives from Cargill, Elanco, National Milk Producers Federation; civil society organizations such as the Bill and Melinda Gates Foundation, the World Bank and WWF International; representatives from several governments and intergovernmental organizations such as the African Union Commission, FAO and USDA; and researchers from numerous agricultural universities around the world.
K-State's College of Agriculture is hosting the conference and will provide several experts during plenary sessions on Monday, Sept. 9, and panel discussions on Tuesday, Sept. 10, at Forum Hall.
Monday, Sept. 9, plenary sessions
8:30 a.m. — Food and Nutrition Security
10:30 a.m. — Livelihoods and Economic Growth
1:30 p.m. — Animal Health and Welfare
3:30 p.m. — Climate and Natural Resource Use
Tuesday, Sept. 10, panel sessions
10:30 a.m. — Role of Innovation in Sustainable Livestock Systems
1:30 p.m. — Role of Trade in Sustainable Livestock Systems
Monday's noon lunch in the Grand Ballroom will feature a presentation from University of California, Davis Extension Specialist Alison Van Eenennaam titled, "Use of Biotechnology and Genomics in Sustainable Livestock Systems."
Four themed field tours are scheduled for Wednesday, Sept. 11, at several ag-related businesses, K-State labs and the Kansas State Fair. That evening will feature an ag research presentation by Alexandre Ickowicz of CIRAD, the French Agricultural Research Centre for International Development. His presentation, at 7 p.m. in the Big 12 Room at the Union, features a simulation tool and is titled "Multiple Functions Derived from Livestock Grassland Grazing Systems."
The public portion of the conference will close on Thursday, Sept. 12. The Global Agenda for Sustainable Livestock will conduct committee meetings on Friday, Sept. 13.
The public is welcome to attend any of the sessions without registering, but anyone who would like to participate in the tours or meals should register at the conference website.