August 30, 2019
Computer science professor designated as engineering chair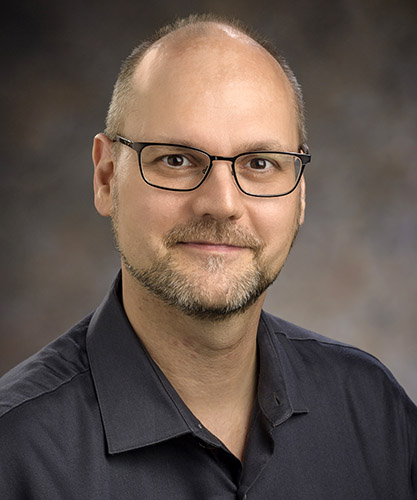 Pascal Hitzler, professor of computer science at Kansas State University, has been named recipient of the Lloyd T. Smith Creativity in Engineering Chair, designating him as a highly regarded educator and researcher in the field of computer science.
Lloyd T. Smith was a 1947 graduate of K-State in mechanical engineering. Endowed by Lloyd and his late wife, Jacqueline M. Smith, the award is designated to honor Lloyd Smith on the campus of Kansas State University and promote the highest quality of faculty in the Carl R. Ice College of Engineering.
Until July 2019 Hitzler had been an endowed NCR distinguished professor, Brage Golding distinguished professor of research and director of data science in the department of computer science and engineering at Wright State University, Dayton, Ohio. From 2004-2009 he was an Akademischer Rat at the Institute for Applied Informatics and Formal Description Methods at the University of Karlsruhe in Germany, and from 2001-2004 a postdoctoral researcher at the Artificial Intelligence Institute at TU Dresden in Germany.
He has a doctorate in mathematics from the National University of Ireland, University College Cork as well as a diplom, master's degree equivalent, in mathematics from the University of Tübingen in Germany.
Hitzler's research record lists more than 400 publications in areas such as semantic web, artificial intelligence, neural-symbolic integration, knowledge representation and reasoning, machine learning, denotational semantics and set-theoretic topology.
He is founding editor-in-chief of the Semantic Web, the leading journal in the field, and also of the IOS Press book series, Studies on the Semantic Web. He is co-author of the W3C Recommendation OWL 2 Primer and of the book Foundations of Semantic Web Technologies by CRC Press 2010, which was named as one of seven Outstanding Academic Titles 2010 in Information and Computer Science by the American Library Association's Choice Magazine.