July 26, 2019
K-State doctoral student named to 40 under 40 list by InvestmentNews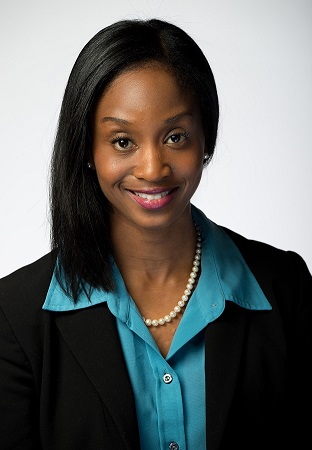 Miranda Reiter, online doctoral student in personal financial planning at K-State, was named to InvestmentNews' 40 under 40 list, which aims to recognize young, talented individuals doing remarkable things in the financial advice industry.
Selected from nearly 1,000 nominees, Reiter currently works as a financial advisor with USAA where she serves military members and their families in addition to her doctoral coursework. Her goal is to combine her love of teaching and research to further advance the diversity and inclusion of women and minorities in the financial advice industry.
"The work advisors do is very practice-oriented, and we tend to look at things from our direct experience," Reiter told InvestmentNews. "Research helps us see what's happening from a larger perspective. It brings a different level of insight to inform their practices and it makes the industry stronger."
This award isn't the first for Reiter, who also was recognized for her diversity efforts by being awarded the Financial Planning Association Diversity Scholarship in 2018. Recipients of the merit-based scholarship are professionals working to encourage diversity, serve diverse communities and increase the professional opportunities for diverse communities within the financial planning profession. Reiter's work with the military community, as well as volunteer work with the elderly, women, college students and African Americans, among other groups, helped her to stand out among her peers.
InvestmentNews has served as a source for news, analysis and information essential to the financial advisory community since 1998. Publications include a weekly newspaper, website, newsletters, research, events, videos and webcasts.
Read more about Reiter's award on the InvestmentNews website.