June 26, 2019
Pentz to serve as Global Goodwill Ambassador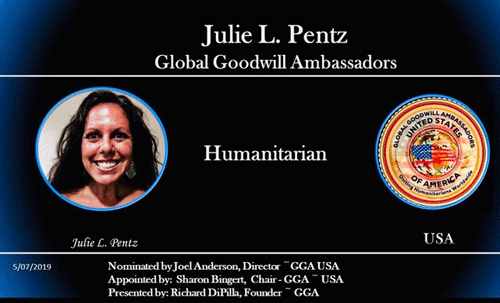 Julie L. Pentz, professor in the School of Music, Theatre, and Dance, was recently nominated for and accepted a position as a Global Goodwill Ambassador, representing the U.S. in the organization.
The Global Goodwill Ambassadors recognize good people performing humanitarian work while promoting initiatives to serve the people who need it most. The goal of the Goodwill Ambassadors is to promote and support great opportunities for those who are in need. There are 11,000 humanitarians in 208 territories across the globe.
Pentz's work with tap dance and the Tap To Togetherness program are expected to grow regionally, nationally and internationally. She hopes to expand her partnerships across all sectors.
If you have further interest in the Tap To Togetherness program, visit the program's website or contact Pentz at TapToTogetherness@gmail.com.