October 10, 2012
Bakery Science Club weekly bake sale today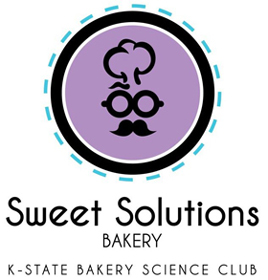 The Bakery Science Club's weekly sale is from 3-5 p.m. today in Shellenberger Hall, which is across the street from the Leadership Studies Building.
We will be baking chocolate chip and monster cookies, as well as our fresh-baked French bread and beer bread.
The Bakery Science Club will not be able to accept credit cards at the weekly bake sales until further notice. We are working to resolve this issue as quickly as possible so we can continue to serve the needs of our customers. Thank you for your continued support at the sales and sorry for any inconvenience.
We are still able to process cash and check transactions, so see you this afternoon!
Preorders are accepted throughout the week. Send your order to bakeclub@k-state.edu.
Be sure to stay in the loop by liking us on Facebook, www.facebook.com/sweetsolutionsbakery, or following us on Twitter @KSUBakeClub.