April 4, 2019
APDesign, NOMAS present architect Roberta Washington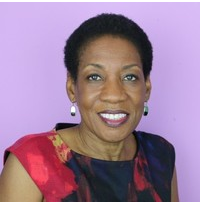 The College of Architecture, Planning & Design, in partnership with the National Organization of Minority Architecture Students, or NOMAS, will present Roberta Washington at 4 p.m. Monday, April 8, in Regnier Forum at Regnier Hall. This lecture is part of the K-State Diversity Week celebrations. The event is free and open to the public.
As principal of Roberta Washington Architects PC, Washington has been responsible for the design of new and rehabilitated schools, housing projects and cultural centers, including the African Burial Ground Interpretive Center, part of a National Parks Monument.
Washington is an architectural graduate of Howard University and Columbia University. Before starting her own firm in Harlem in 1983, she worked for New York City architectural firms that specialized in health care facilities. Between 1977 and 1981 she lived in Maputo, Mozambique, where she ran the architectural studio in the Maputo Province Public Works Office. Her firm has designed architectural projects in New Jersey, Connecticut and Washington, D.C., in addition to New York state. Several of her projects were featured in the 2018 Beverly Willis Architectural Foundation film, "Unknown New York: The City That Women Built."
Since 2001, Washington has researched, written and lectured about the history of black architects — primarily in New York state — and the history of black women in architecture in the U.S. Her biographies appear in the Biographical Dictionary of African American Architects, 1865-1945, and the African American National Biography and the 2013 Dictionary of Creative Women. Two biographies based on Washington's original research will appear online on the Beverly Willis Architectural Foundation Women of 20th Century American Architecture site.
Washington is a fellow of the American Institute of Architects and from 2007 to 2015 was a commissioner on the New York City Landmarks Preservation Commission. She is a past member and chair of the New York State Board of Architecture and NCARB ARE test-writer, a past president of the National Organization of Minority Architects, NOMA, and a member of the organization's council.