September 21, 2012
Union graphics showcased in Union gallery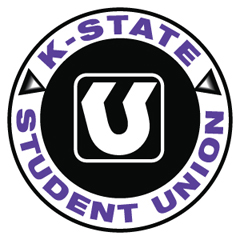 View the work of your K-State Student Union's graphics design team in the "Union Graphics Poster Showcase," featuring artwork created on a daily basis to enhance your Union experience.
The exhibit includes Union graphics designers' favorite posters from throughout the years. All Union design and promotional work is created by Union graphics as a part of the Union marketing department. The experienced design team is made up of two full-time designers and a staff of three student design interns. Union graphics specializes in posters, banners, brochures, displays, logos, signage, T-shirt design and advertisements.
Sponsored by Union Program Council, the Union graphics exhibit will be on display in William T. Kemper Art Gallery through Oct. 4. The gallery hours are 8 a.m. to 5 p.m. Monday-Friday. On the first floor of the Union, the Kemper Gallery is free and open to the public. For a complete list of all Union Program Council activities, visit k-state.edu/upc or call the Union Program Council office at 785-532-6571.