December 6, 2018
Maldonado Franzen presents at Emerging Leaders Network
Submitted by Human Capital Services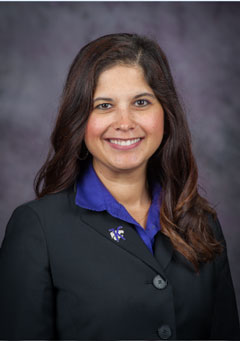 Roberta Maldonado Franzen, director of talent solutions for Human Capital Services, presented at the TIAA Emerging Leaders Network in St. Petersburg, Florida, this month.
Maldonado Franzen, who is a certified Professional in Human Resources, presented on the topic, "Next Practices in Talent Management." In her session she shared her experience and involvement in best practices for talent recruitment and described key challenges facing higher education talent leaders. She also is a certified diversity and inclusion recruiter and shared her knowledge on how to actively source diverse candidates through organizations, universities, companies and social networking.
The Emerging Leaders Network provides leadership development opportunities through training and interaction with peers in several areas of human resources from similar institutions, and covers a broad range of topics, including understanding the world of higher education and human resources, deepening understanding of human resources technical topics and growing leadership skills.
TIAA, formerly TIAA-CREF, which stands for Teachers Insurance and Annuity Association and College Retirement Equities Fund, is a supplemental retirement plan provider at Kansas State University.