November 14, 2018
American ethnic studies professor publishes new book on Asian American feminisms and women of color politics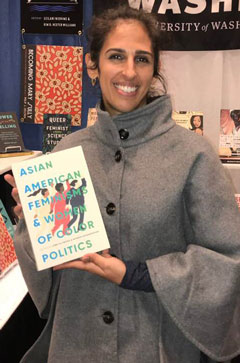 Shireen Roshanravan, associate professor of American Ethnic Studies, published "Asian American Feminisms and Women of Color Politics" with the University of Washington Press.
Co-edited with Lynn Fujiwara, associate professor at the University of Oregon, the book brings together original essays to map Asian American feminist politics. The essays confront settler complicities, motivate cross-racial solidarity, and challenge cultural justifications for sexual and gender violence shaped by the model-minority racial project and neocolonial projects of the U.S. empire.
Copies of the book are available for order from the University of Washington Press.