July 25, 2018
Final Week of Welcome All-University Meeting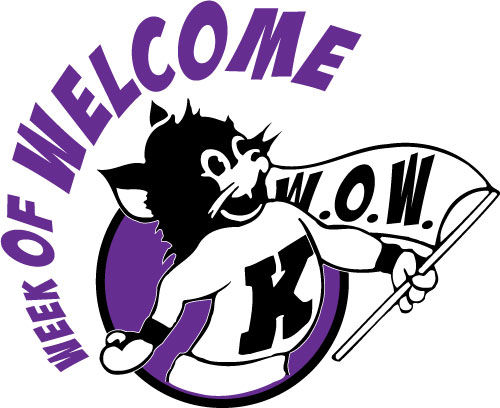 One final Week of Welcome All-University meeting will take place at 9 a.m. Wednesday, Aug. 1, in the Big 12 Room of the K-State Student Union.
This meeting will provide the campus community an opportunity to get a final update regarding marketing, assessment and coordination efforts. It also will allow campus departments and student organizations to share a final update on their individual events and activities.
All campus departments and student organizations planning an activity during Week of Welcome 2018 are encouraged to send a representative to the meeting.
If there are still events that need to be added to the Week of Welcome marketing and promotions pieces, please register the events through the registration form. All events should be submitted by 5 p.m. Aug. 13 to be included in marketing materials.
Questions regarding Week of Welcome can be directed to Kelli Farris at kellifarris@k-state.edu.