July 27, 2012
Next Tuesday Talk in the Garden Aug. 7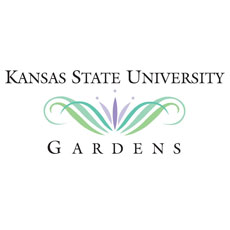 Learn about fresh and flavorful ideas for enhancing summer's bounty at the next Tuesday Talk in the Gardens from 12-12:45 p.m. Aug. 7. The talk, "Seasonal Seasonings with Malley Sisson," will be hosted at the KSU Gardens' Quinlan Visitor Center.
Malley Sisson, a local foodie and gardener, will deliver the talk.
There is no charge for Tuesday Talks; however an RSVP is requested by Monday, Aug. 6. RSVP can be made to Judy F. Unruh at gfriends@k-state.edu. Your RSVP will be confirmed via email. Space is limited, so sign up early.
For more information visit the Gardens Facebook page.