July 9, 2012
UPC hosts 2012 Little Apple Jazz Festival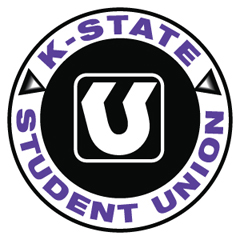 Experience a night of smooth jazz and great company at the 2012 Little Apple Jazz Festival with New Orleans native headliner Panorama Jazz Band.
Joining Panorama at the festival on Saturday, July 14, at Larry Norvell Band Shell in City Park are Watermelon Slim, Doug Talley Quartet, Kelley Grant Quartet, 1ID Fort Riley Jazz Combo and Young Jazz Masters.
In addition to the line up at City Park, other jazz events will take place around Manhattan. Varsity Donuts will feature a jazz pianist from 8:30-9:30 a.m. Saturday, July 14. Bluestem Bistro will once again host a jazz brunch from 11 a.m.-1 p.m. Sunday, July 15, featuring 1ID Fort Riley Jazz Combo.
The free annual festival is part of the city's Arts in the Park series and also includes food vendors, artist CD sales and a family-friendly area with crafts and activities. Open 5:30-7:30 p.m., the family-friendly area will feature inflatables and staff from Fort Riley, the Marianna Kistler Beach Museum of Art, Flint Hills Discovery Center, Manhattan Arts Center, Sunset Zoo, UFM Community Learning Center, a balloon artist, K-State Swing and Salsa Club dance demonstrations and a special appearance from K-State's own Willie the Wildcat.
The event is a collaborative effort between the Manhattan Parks and Recreation Department, the K-State Student Union Program Council (UPC) and Fort Riley's MWR. Other sponsors are the Dow Chemical Multicultural Resource Center, Ag Press, Bluestem Bistro, Holiday Inn at the Campus, True Value Hardware, Varney's Bookstore and Varsity Donuts.
For additional information on the 2012 Little Apple Jazz Festival or for a complete list of all UPC activities, visit k-state.edu/upc or call the UPC office at 785-532-6571.