December 6, 2017
K-State United Way campaign reaches more than $70,000
Submitted by K-State United Way Campaign Committee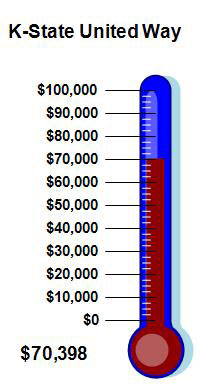 The K-State United Way campaign has raised $70,398 toward its $100,000 goal.
K-State partners with the United Way to provide funding to area agencies serving in health, education and income.
Help K-State reach its goal and donate through K-State's HRIS.
Every bit counts. Your donation, no matter how large or small, will help make a big difference in someone's life in your community.