June 21, 2017
Retirement celebration for Marcia Stockham today at 3 p.m.
Submitted by Sarah McGreer Hoyt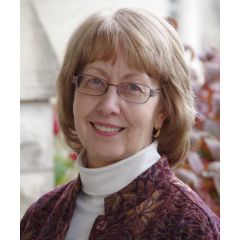 Join K-State Libraries from 3-5 p.m. June 21 in the Hemisphere Room on Hale Library's fifth floor to enjoy refreshments and honor Stockham for her 16 years of service.
Stockham, an associate dean and professor, has led the Libraries' Content Management and Scholarly Communications Division since January 2010. In that position, she has overseen collections and acquisitions expenditures, promoted digital preservation and open access and served as a member of the library senior administration team.