May 31, 2017
Message from interim Associate Provost for International Programs Grant Chapman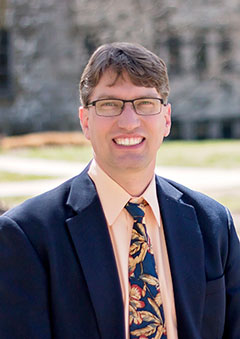 A global experience is an essential part of today's college education. It is absolutely necessary for a public land-grant university to foster a welcoming and supporting environment to prepare students for this ever-interconnected world.
In fact, comprehensive internationalization is consistent with the K-State 2025 plan. Internationalization is a vehicle by which we provide opportunities — here and abroad — that will have a lasting impact on this next generation of leaders.
The Office of International Programs, or OIP, develops and implements a shared vision to welcome almost 2,000 international students and close to 400 international scholars and staff to our campus and provide everyone with the tools they need to be effective global citizens.
The Office of International Programs thanks and continues to acknowledge the importance and support of the university leadership under the direction of President Richard Myers and Provost and Senior Vice President April Mason. They value and are committed to inclusive internationalization and our institution being a welcoming place for all people.
The contributions of faculty and staff research and collaboration develops and enhances cross-cultural competencies and opportunities for enrichment of our classrooms and laboratories. OIP acknowledges our many collaborations with the colleges and other units at Kansas State University in support of comprehensive internationalization.
Our international admissions and recruiting staff work tirelessly to recruit a diverse international student body seeking degrees who chose K-State to call home. Many participate first in our nationally accredited English Language Program and some are here because their governments/businesses serve as sponsors.
International Student and Scholar Services is a key resource for extensive orientation sessions and initiatives throughout the year to assist the transition to a U.S. university. Their office also processes immigration paperwork and updates the university community on regulatory and compliance issues.
The staff at Education Abroad — formerly known as Study Abroad — annually prepares more than 800 domestic and international students to ensure that they are knowledgeable about the many partnerships and opportunities existing for a quality global experience that advances the curricula, research and classroom discussions.
The Office of International Programs will continue to engage our students and faculty on issues of global relevance; build content rich partnerships with scholars, institutions and governments abroad to create opportunities for participation.
Our collaborations enrich our Kansas State University community and reshape students' understanding of this global world as we continue to be a leading institution and a welcoming destination that serves students from the state of Kansas and around the world.
Grant M. Chapman
Interim associate provost for international programs