February 27, 2017
Hate crimes do not define us
Submitted by President Richard Myers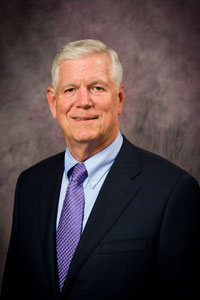 The alleged hate crime shooting in Olathe, which resulted in the fatality of a Garmin employee from India, reinforces the need for us to speak out. My message to those from India and other parts of the world is clear: You are welcome here and belong with us.
The acts of a few should never be construed as representing us all, especially those of a hateful nature based on a person's ethnicity, sexual orientation or religious beliefs. Freedom of speech and religion are bedrock principles of our country and cannot be separated from our university's land-grant mission. Each member of the K-State family can and should help make our international students and friends feel welcome.
I encourage anyone who has concerns about the recent incident to reach out to the staff in student life, Office of International Programs or employee relations. We have many resources to assist our students, faculty, staff and their families. This is the time to reach out and speak up in support of our diverse, inclusive community. It's the Wildcat Way.
Richard B. Myers
President