February 17, 2017
Kansas State University Innovation Lab leads summit of West African leaders in agricultural science and development partners
Submitted by Kira Everhart-Valentin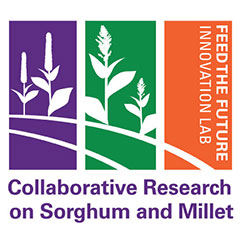 The Feed the Future Innovation Lab for Collaborative Research in Sorghum and Millet at Kansas State University recently served as lead organizer to a West Africa regional summit of agricultural science leaders in an effort to build collaboration and identify opportunities for future joint initiatives in development research.
The summit was Feb. 6-8 at the King Fahd Palace in Dakar, Senegal, under a partnership between the Sorghum and Millet Innovation Lab and the broader U.S. Agency for International Development, or USAID, Innovation Lab Council, which encompasses all of USAID's 24 Feed the Future Innovation Labs.
The regional summit, "Identifying Agricultural Research Priorities and Strengthening Partnerships," saw the attendance of more than 100 key players in the region's agricultural science and development initiatives. A variety of countries were represented, including Senegal, Niger, Burkina Faso, Liberia, Mali, Ghana, Guinea, Nigeria and the U.S. Attendees included innovation lab directors, USAID representatives, regional and national research center directors, private foundations and nongovernmental organization actors.
Across the two days, attendees engaged in an active process to identify regional needs and opportunities across multiple topic areas including climate resilience and risk management, crop improvement systems, food safety and nutrition and livestock production systems. The summit culminated on the third day in a site visit to a local West Africa Agricultural Productivity Programme regional center of excellence on drought-tolerant cereals research, CERAAS, in Thies, Senegal.
The summit laid the foundation for future collaboration and strategic partnerships across the U.S. and West African systems established on partner-driven needs and mutual advantage.