February 15, 2017
Editor's workshop: Assessing and promoting content post-publication
Submitted by Sarah McGreer Hoyt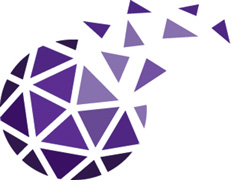 You put herculean effort into producing a publication. But are you taking the time to gather data that could be invaluable in promoting your content and increasing your impact? What's in your assessment toolkit?
All journal editors and conference administrators are invited to join New Prairie Press for a forum on analyzing the readership and impact of your content post-publication. Join us from 2-3 p.m. Thursday, Feb. 23, in 501 Hale Library. You'll learn about our administrator features and how they can deliver an informed assessment of what's happening to your content once it's released. Coffee, tea and cookies will be provided.
This event is not just for editors who host their publications with New Prairie Press. Whether your publication is based on campus or on the other side of the globe; whether it's hosted by a commercial publisher, an association or it's open access, you might benefit from a robust selection of tools that allow you to analyze your journal's readership and impact.
In addition to an overview of New Prairie Press' usage reports and editors' tools, we will briefly touch on Altmetrics and Google Analytics. Finally, a few of our current editors will provide their experiences using the New Prairie Press software.
New Prairie Press is housed in the Center for the Advancement of Digital Scholarship at K-State Libraries. The center's goal is to create a community of editors on campus who can share resources and learn from each other's experiences. If you're thinking about being an editor of a journal or other series, make sure you are on the invite list for this and other editor-focused events by emailing your contact information to cads@k-state.edu.