January 26, 2017
K-State soil scientist becomes member of National Technical Committee for Hydric Soils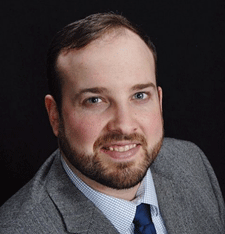 Colby Moorberg, assistant professor of soil science in the K-State agronomy department, has accepted an invitation to become a member of the National Technical Committee for Hydric Soils as a university representative. The committee is a part of the U.S. Department of Agriculture's Natural Resources Conservation Service, consisting of soil scientists and wetland specialists from throughout the country and with diverse backgrounds.
The functions of the committee are to provide continuing technical leadership in the formulation, evaluation and application of the hydric soil definition, criteria, indicators and glossary; annually update and distribute a national list of hydric soils; refine and maintain the field indicators of hydric soils in the United States; communicate and respond to public comment regarding suggested changes in the hydric soils definition, criteria, lists and field indicators; and determine soil, hydrologic and climatic data necessary to more accurately define and determine hydric soils. Hydric soils are used to delineate the boundaries of wetlands and other waters of the U.S.
Moorberg's research at K-State related to hydric soils includes an ongoing study examining methane oxidation in thermokarst bogs in the Alaskan interior. Past research includes studies on the dissolution of phosphorus near roots of bald cypress — Taxodium distichum L. — in wetlands restored from agricultural land.
The committee chair stated that Moorberg would be a needed addition to provide knowledge to assist in the better understanding and identification of hydric soils throughout the U.S.