January 10, 2017
Soil Science Society of America recognizes professor of agronomy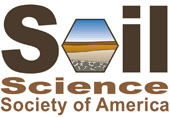 Mary Beth Kirkham, professor of agronomy, was recognized with a Distinguished Scientist Award at the 2016 Soil Science Society of America Kirkham Conference at the Ben-Gurion University of the Negev, Sede Boqer Campus, Beersheba, Israel, for her significant contributions to the Kirkham conferences since their inception in 2000.
Kirkham was the inaugural recipient of this award, which was presented by Brent E. Clothier, science group leader for the New Zealand Institute for Plant and Food Research Ltd., who is chair of the Kirkham Conferences Committee.
The Kirkham Conference is one of several initiatives to honor the late Don Kirkham and his wife Betty, parents of Mary Beth Kirkham. Her father was a professor of soil physics and her mother was a professor of English, both at Iowa State University. The initiatives are to recognize scientists who have made outstanding scholarly achievements and educational contributions to advance soil physics. These initiatives were established by Don Nielsen, University of California, Davis, and the late Rienk van der Ploeg, who drafted guidelines for them to honor their major professor, Don Kirkham, who was a very famous soil physicist and won the prestigious Wolf Prize in Agriculture in 1984.
The Kirkham conferences are topical meetings to encourage scientists to make original, in-depth explorations of disciplinary and interdisciplinary subjects of soil physics in ways seldom possible at national or international meetings. These conferences are held every four years anywhere in the world. Each conference focuses on a special topic and provides timely debate and development of newly emerging research ideas.
The theme of the 2016 Kirkham Conference was "The Root Zone: Soil Physics and Beyond." The conference was supported by the Agronomic Science Foundation, the Binational Agricultural Research and Development Fund, the Research Workshop of the Israel Science Foundation and Ben-Gurion University.