December 13, 2016
New recruiter to join Human Capital Services' talent acquisition team
Submitted by Human Capital Services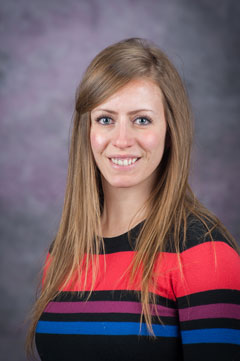 Join the Division of Human Capital Services in welcoming Lindsey Fouquette to the talent acquisition team.
Fouquette will contribute as a talent acquisition strategic partner and will be the liaison to the Division of Student Life and the Office of Administration and Finance. She will transition to her new role in January 2017.
Fouquette has experience recruiting in multiple industries and full recruiting life cycle, specifically developing recruitment strategies to drive candidate flow. She's also skilled at sourcing candidates via multiple social media platforms, working with hiring managers to develop job descriptions that attract applicants and screening applicants for positions.
She earned her certified staffing professional certification from the American Staffing Association, and has expertise working with employees and hiring managers to recruit talent.
Fouquette earned her Bachelor of Science in business marketing at Emporia State University and Bachelor of Science in digital media design at Colorado Technical University.