September 30, 2016
Movement Challenge week 5 results
Submitted by Human Capital Services - Benefits
Two days remain in the 2016 Movement Challenge. The final weekly challenge is to get active outside! Take advantage of the beautiful fall days and don't forget to post to Twitter or Instagram using #purpleisprogess to enter to win a wearable activity tracker.
Follow @KStateHCS for more information and fun updates.
Final activity reporting will close at noon Tuesday, Oct. 4. Please be sure to enter all of your activity by this deadline. Stay tuned to find out which departments come out on top for participation and highest average daily activity. It's not too late to enter your activity and help your department rise to the top.
And now the week 5 results...
The department with the highest weekly participation is… the Budget Office!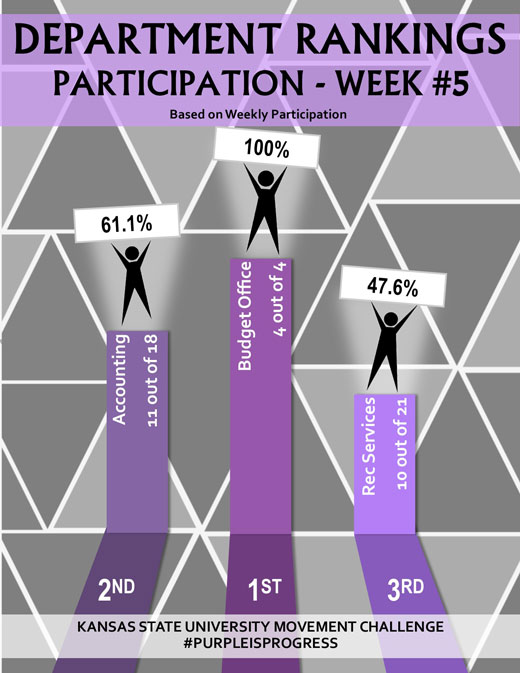 The department with the highest average daily activity is… Food, nutrition, dietetics and health!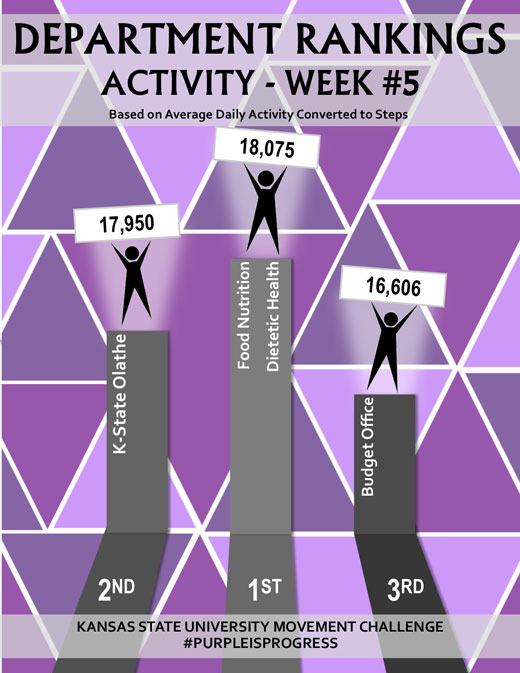 And the individual leader at this time is … Bryan Severns in K-State Olathe!