July 1, 2016
Third annual Rhythm & Brews Music Festival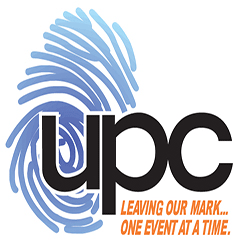 Manhattan's third annual Rhythm & Brews Music Festival will be from 7-10:30 p.m. Saturday, Aug. 6, at the Larry Norvell Band Shell.
This year's headliner, Grizfolk, a five-piece alternative rock band combining talents of pop, folk and electronic music, will perform at 9 p.m. The lineup also includes musical acts such as Wichita-native blues and jazz band The Baker Trio in addition to SHEL, an indie rock sister quartet sure to light up the stage with their powerful personalities.
Rhythm & Brews Music Festival is an event the entire family will enjoy the, with a family-friendly area open from 7-9 p.m. More details and music from the lineup is available at k-state.edu/upc.
Union Program Council would like to thank its supporting sponsors: Convention and Visitors Bureau, Dow Center for Multicultural and Community Studies and Holiday Inn at the Campus. For more information on upcoming events, visit k-state.edu/upc.