June 16, 2016
Retirement reception for David Stewart June 23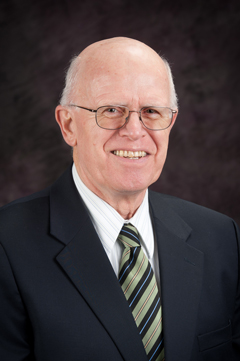 The campus is invited to a retirement celebration of Associate Dean A. David "Dave" Stewart's 20 years of service to Kansas State University and K-State Global Campus. Please join us from 3:30-5 p.m. June 23 in the Tointon Great Room of the K-State Alumni Center for light refreshments, with remarks at 4 p.m.
Stewart began at K-State Global Campus, then the Division of Continuing Education, as a coordinator for program development and was later appointed assistant dean and director of academic services. In 2011, he was named associate dean for K-State Global Campus. In addition to program development, Stewart has served as the supervisor for the K-State Global Campus marketing and communication services, market research and military student services.
Stewart has been deeply engaged in campus and community service and has been active in professional continuing education associations, serving in regional and national leadership positions. He is the recipient of the Association for Continuing Higher Education Leadership Award, the ACHE Great Plains Region Distinguished Service Award and the University Professional and Continuing Education Association John L. Christopher Outstanding Leadership Award.