March 13, 2012
Tracz elected to the prestigious American Bandmasters Association.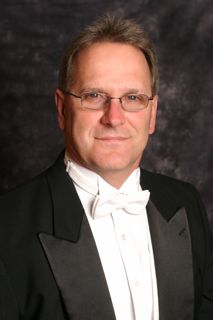 Frank Tracz, director of bands and professor of music, was recently elected to the prestigious American Bandmasters Association.
Membership in this organization is by invitation only and recognizes the significant accomplishments and contributions of its members to the advancement of the Wind Ensemble and its literature. The association was founded in 1929 by famous band directors Edwin Franko Goldman, John Philip Sousa, A.A. Harding, Charles Benter, Victor Grabel and Arthur Pryor. With fewer than 300 members, membership in this organization is considered a great honor and is only offered to leaders in the profession.
Since the founding of the American Bandmasters Association, the group has helped commission new works of significant quality for wind ensemble and concert band, established the College Band Directors National Association, founded the National Band Association, created the John Philip Sousa Foundation, established the ABA/Ostwald Band Composition Contest and has dedicated itself to the betterment of the wind conducting profession. Tracz will be formally inducted into the organization at the next national convention, March 2013 in Tampa, Fla.