March 29, 2016
Director of Gizmo Pictures to speak at K-State 48 Film Festival kickoff March 31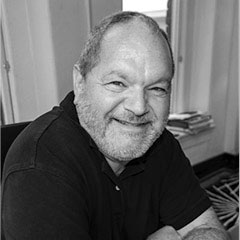 Interested in filmmaking? Want to participate in K-State's first ever 48-hour film festival? Come to the K-State 48 Film Festival kickoff event at 6 p.m. Thursday, March 31, in the Town Hall of the Leadership Studies Building. Pizza and T-shirts will be provided for participants on a first-come, first-served basis.
Jeff Carson, award-winning producer and director of Gizmo Pictures, will be the keynote speaker. Carson will share his filmmaking and industry experiences with participants of the K-State 48 Film Festival.
In 2004, Carson formed Gizmo Pictures, along with 3-D animation artist Greg Ready. Gizmo Pictures has become a leader in video production, producing TV commercials and corporate communication videos for businesses across the country.
Graduating from Kearney State College in Nebraska in 1983, Carson has spent more than 30 years working in the broadcast news and video production industry and has garnered many awards, including the Silver Medal Award from the Topeka Advertising Federation in 2005.
In addition to his work with Gizmo Pictures, Carson currently serves on the board of Downtown Topeka Inc., is the board president for the Jayhawk Theatre and has assisted a variety of nonprofit organizations in their marketing efforts.
So what is a 48-hour film festival?
Students, working in teams, will have 48 hours to write, shoot and edit an original story. The film must include three creative elements to be revealed during the kickoff event. After two days, all films will be judged by professional filmmakers from around the Midwest and prepped for the film festival exhibition and awards ceremony at 6 p.m. April 9 in the Leadership Studies Building's Town Hall.