March 8, 2016
Can you make a film in only 48 hours?
Submitted by K-State 48 Film Committee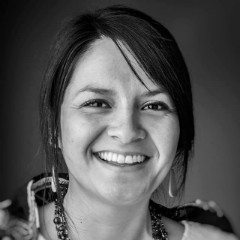 Put your filmmaking skills to the test by participating in the inaugural K-State 48 Film Festival beginning March 31. Students, working in teams, will have two days to write, shoot and edit a short film, and will get to have it evaluated by filmmakers from around the Midwest at the festival's exhibition and awards ceremony on April 9.
Featured judges: The K-State 48 Film Committee introduces Princella P. RedCorn as one of our featured judges and filmmakers for this year. RedCorn earned her master's degree in journalism from the University of Nebraska, Lincoln, and her first Native Daughters documentary, the "Quiet Power of Danelle Smith," was broadcast on NET Television in 2013. Currently, she is completing production of a 60-minute documentary on the first Native American physician, Susan La Flesche, titled "Medicine Woman."
Training workshops: Looking to brush up on your video production skills or learn the basics of filmmaking to get ready for the competition? Join Clarissa Weers at 6 p.m. Tuesday, March 8, the Media Development Center in Hale Library for the basics of videography, including a look at three-point lighting, basic camera movements and tips for proper camera exposure.
Visit k-state.edu/48filmfest for more information on the event, see upcoming training workshops and to sign up.