March 8, 2016
Art graduate student performance 'Ask Tooflady a Question'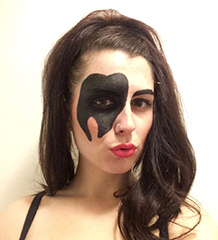 Do you have a question that you just can't seem to find an answer to? Do you have a question about anything? If so, stop by the Union Terrace near Bosco Student Plaza from 10 a.m. to 1:45 p.m. March 8 and ask Tooflady for the answer.
"Ask Tooflady a Question" is a performance piece presented by second-year ceramics graduate student Thea Meussling for her thesis project.
Free homemade chocolate chip cookies or celery sticks will be available for participants.