July 28, 2015
Magyar appointed to Spiritual Places Committee of International Union of Architects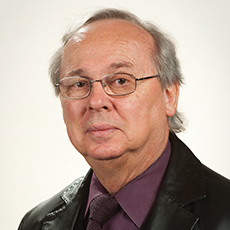 Peter Magyar has been appointed to the Spiritual Places Committee of the International Union of Architects, or UIA. Magyar is a professor of architecture in the College of Architecture, Planning & Design at Kansas State University.
The International Union of Architects is a global organization of architects with a mission to "unite architects of the world without any form of discrimination." The union includes members from 124 countries and territories and represents nearly 1.3 million architects from around the world. The Association of Hungarian Architects nominated Peter Magyar for this most prestigious appointment.
The charge of the International Union of Architects's Spiritual Places Committee is "to reveal the essence, methodology and variety of architectural conversions and reconversions, today and in the past, to develop a table for interpreting the meaning of a building for all religions, and to understand past as well as future possibilities for architecture, religion and the human spiritual conditions." Magyar, in his inaugural speech to the Szechenyi Academy of Arts and Letters in May 2015, emphasized that perceiving architecture, as roots of infinity, could lend spiritual connotations to other facets than only religious places.
"It is fitting that Professor Magyar assumes a position on this committee given his long-running research into the spiritual underpinnings of human kinds architectural creations," said Timothy de Noble, dean and professor in the College of Architecture, Planning & Design.