May 7, 2015
K-State Libraries provide study space, sustenance and sympathy
Submitted by Sarah McGreer Hoyt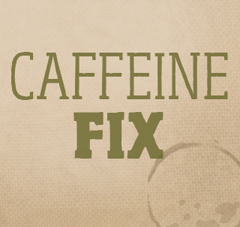 Whether you're wrapping up a group project, finishing a paper or studying for an exam, there's a place for you K-State Libraries.
Starting Sunday, May 11, the Hale Library quiet zones expand to include both third and first floors. In quiet zones, cellphones should be on vibrate, conversations or group work are discouraged and headphones should be turned down.
The Great Room in the northwest corner of the third floor has very limited number of power outlets, so laptops and other electronics are not recommended.
Caffeine Fix returns on Sunday, Monday and Tuesday. Free coffee, tea, snacks and sympathy will be served from 10 p.m. to midnight.
This year's generous sponsors include Einstein Bros Bagels, Bluestem Bistro, Farmhouse, Jimmy John's, K-State Athletics, Varsity Donuts and Wildcat 91.9.
For more information about Caffeine Fix and other study locations on campus, visit www.lib.k-state.edu/finals-week.