April 13, 2015
University honors program student selected for summer curatorial academy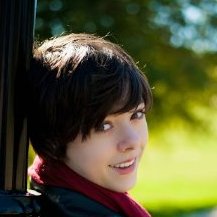 Jael Whitney, freshman in marketing and member of the University Honors Program, has been selected for the Andrew W. Mellon Undergraduate Curatorial Summer Academy at the Nelson-Atkins Museum of Art, Kansas City, during the week of June 14.
The academy is conducted in conjunction with five partnering institutions: The Art Institute of Chicago; the High Museum of Art, Atlanta; the Los Angeles County Museum of Art; the Museum of Fine Arts, Houston; and the Nelson-Atkins Museum of Art. Each site competitively selected 15 students from across the country to participate.
The immersive experience in the museum environment will help participants explore career options related to art and art history. Tours, field trips and projects coordinated by a museum curator will provide experiential learning as well as mentorship opportunities.
Whitney also will have the opportunity to apply for a multiyear Undergraduate Curatorial Fellowship to further explore her interest in arts management.
At K-State, Whitney is president of the American Indian Science and Engineering Society, vice president of the Multicultural Business Student Association and a student ambassador for Hale Library. She is a recipient of the Putnam Scholarship and the Koch IMPACT Scholarship.
Whitney is the daughter of Patricia and Nathan Whitney, Overland Park.