April 7, 2015
Videoconference on gamified learning is April 8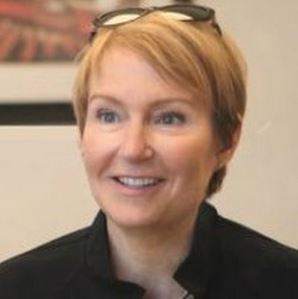 "The Design and Evaluation of Gamified Learning" videoconference will be noon to 1 p.m. Wednesday, April 8, in 257 Bluemont Hall. Join on Zoom at http://zoom.us. Contact Rosemary Talab, professor of curriculum and instruction, at talab@k-state.edu to join video conference.

Join Lisa Dawley, CEO of GoGo Labs and former professor and chair of the department of educational technology at Boise State University, to discuss the design and evaluation of gamified learning. She'll review the four step research-based process used by her company, which has created gamified learning for more than 35,000 teachers and students in 16 countries, and worked with partners such as the National Oceanic and Atmospheric Administration, or NOAA, Mozilla, Idaho Digital Learning Academy, and Concordia University, among others.
With more than 20 years of experience in edtech entrepreneurship, research, practice and policy, Dawley provides leadership in the design of innovative learning technologies, online spaces and experiences. She co-created 3D GameLab quest-based learning platform, a multiple industry award winning software, Teen GameLab and EDTECH Island, a training simulation supporting international teacher education.
Dawley was co-author of the "Going Virtual!" research series studying professional development for K-12 online teachers. She received a Top 20 Bestselling Books Award for her text, "The Tools for Successful Online Teaching."

Dawley also is co-founder of the Applied Research in Virtual Environments for Learning Special Interest Group affiliated with the American Educational Research Association, or AERA. She was an invited research fellow at Stanford's Center for Advanced Study in the Behavioral Sciences summer institute, and recipient of grants from the Spencer Foundation and HASTAC. She is a former board member for the International Association for K-12 Online Learning, or iNACOL.
See more information about GoGo Labs and the GoGo Labs produced 3D GameLab.