April 7, 2015
Herrera says Go Teacher program featured in today's documentary was 'worth the pain or struggle'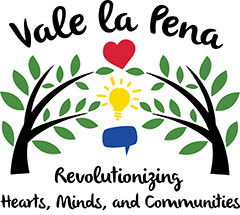 "Vale la Pena: Revolutionizing Hearts, Minds, and Communities," the international documentary based on the Go Teacher program, will premiere at 2:30 p.m. in Forum Hall in the K-State Student Union and will be streamed live.
An education professor explains the concept behind today's premiere of "Vale la Pena," meaning "worth the pain or struggle," applies to the K-State campus as well as the Ecuadorian Go Teachers featured in the documentary.
Socorro Herrera, College of Education professor and director of the Center for Intercultural and Multilingual Advocacy, or CIMA, said campus partners and the Manhattan community learned as much from the Ecuadorians as they learned from us.
"International exchanges are what we in the United States and other countries need to truly be culturally competent, and it really teaches us how others think and challenges us to revisit our ethnocentric notion of 'we are the best,'" Herrera said. "When I have a new understanding and respect for a different culture, that makes me a better human being."
Herrera referenced a K-State student in the film who is majoring in Spanish and received a class assignment to partner with a Go Teacher. Then a funny thing happened: an assignment blossomed into a friendship.
Since the program began in 2012, more than 1,000 Ecuadorian teachers have completed the program; some earned master's degrees through an extremely rigorous compressed one-year program. Herrera believes the Go Teacher program challenged the K-State campus to grow in new ways. There were learning curves, frustrations, growth opportunities, bad weather and, of course, misinterpretations.
"There were many difficult moments," Herrera said. "It has been exciting to work with different campus partners and realize the power in collaboration. We all had to demonstrate flexibility while working internationally and trying to meet the goals set by an international partner."
Herrera thanks people within the college for their many contributions.
"First, I want thank Dean Debbie Mercer for her extraordinary support and leadership," Herrera said. "Next, I want to thank CIMA staff members. I have the highest respect for everyone — the instructors, coordinators, student workers and support staff — who not only made this happen, but did the job well."
The first cohort of Go Teachers arrived on campus in 2012, and K-State was named the lead institution in the Ecuadorian government's goal to train 3,000 of its English teachers to enhance their language skills and learn new teaching strategies.
KTWU will air the documentary at 7:30 p.m. Thursday, April 9, and at 4 p.m. Sunday, April 19.