March 30, 2015
Deadline to register for All-University Open House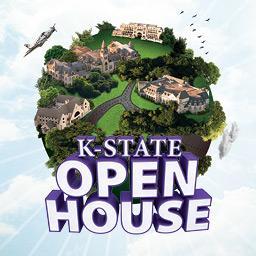 All-University Open House 2015 is right around the corner on April 11.
The deadline to register an organization to have a table in the K-State Student Union is today, Monday, March 30. Space is limited and assignments are made on a first-come, first-served basis.
We are using a Qualtrics form for registration this year. If you have already filled out this form, your organization should be registered, and the contact person should receive a confirmation email by Tuesday, March 31.
Please email zmay@k-state.edu if your contact does not receive this confirmation and you believe your organization has submitted a request. If you are a department with the College of Arts & Sciences, you do not need to complete this form and should contact Tom Roesler at troz@k-state.edu for details about securing your space.
Thank you for your support of K-State's All-University Open House.