March 11, 2015
Six-week women's self defense class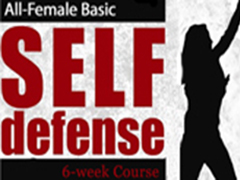 Lafene Health Center, Counseling Services and Recreational Services are sponsoring an All-Female Basic Self Defense Class. This is a six-week course, from 4:30-5:30 p.m. Tuesdays and Thursdays, March 24 through April 30, at the Peters Recreation Complex.
Are you able to fight off an attacker? If the answer is no, let us teach you. Learn proven strategies and techniques.
It is $50 for students and $80 recreation members. Register in the Recreational Services office between 8 a.m. and 5 p.m. Monday through Friday.