March 11, 2015
KSU Bakery Science Club Sale today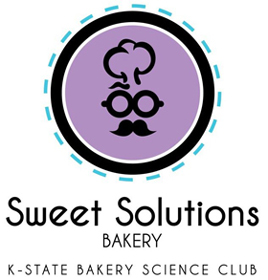 K-State Bakery Science Club members are back for another Wednesday, hosting a bake sale from 3-5 p.m. today, March 11, on the first floor of Shellenberger Hall. The sale will feature drop sugar cookies, monster cookies, chocolate chip cookies and the club's signature hand-rolled bread: French, Vienna and bread bowls.
Stock up on your favorite bake club goodies, as next week club members won't be selling the baked goods because of spring break. However, upon returning from spring break, they will be baking coffee cake for March 25 and Challah for April 1.
Get your orders in by 4 p.m. Tuesday of the week preceding the sale if you would like to pick up your items to ensure that they are reserved for you at no extra cost. You can do this by emailing our sales manager Chris Reusz at bakeclub@k-state.edu.