March 10, 2015
Coach's approach to collegiate debate leads to success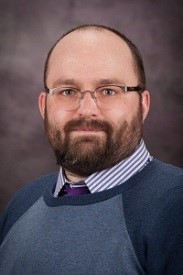 K-State Debate head coach Joe Koehle's coaching style and approach to collegiate debate strays from traditional, but is resulting in success.
"We have a student-oriented approach," Koehle said. "Instead of taking a set of arguments and having the students employ them, we try to take the arguments the students want to do and work on making them better."
The debate program recently had two teams qualify for the National Debate Tournament in the District III region. The tournament is the most prestigious event for collegiate debate teams, with the top 78 teams in the country qualifying for the tournament.
Many collegiate teams have set rules that students have to follow when choosing how to form their arguments. Koehle takes a different approach when coaching.
"We take what the debaters are passionate about and find their own argument style," he said. "We have people who are innovating and doing things true to them. That is a big reason for our success."
Koehle points out that because of this, there is a lot of argument diversity on the team. Some of the debaters prefer to use a lot of research from outside sources and are very data-oriented. Others use visual research and criticisms, poetry and even rap. The team tries to accommodate for everyone's style of argument and make it work.
"This is exactly how communication studies works as well," he said. "There are people who are social scientists who employ very rigorous data approaches to understand the world and there are people who work more on the side of rhetorical criticisms. Debate mirrors this in many ways."
Being on the team is not always easy and comes with many challenges. There are many hours spent on preparing, researching, and going to tournaments. Koehle stresses this is why it is so important that the students are passionate about it.
"There is a lot of sacrifice necessary, so it has to be fun and intellectually stimulating for them," he said.
Allowing the students to have their own voice and decide how they want to build their arguments is what accounts for the team's high level of diversity as well. There is a wide range of students who come from different socioeconomic, religious and racial backgrounds.
"This has enabled us to be one the most diverse organizations on campus because we aren't catering to one particular style of student or one particular style of learning," Koehle said. "We're trying to get a little bit of something for everybody."
Koehle says that he and William James Taylor, assistant coach for debate, also are looking at different ways to expand the reach of debate to students who may not typically be found on the debate team at other universities. They want it to be accessible to everyone, even if they don't have the luxury of being able to travel every weekend. This helps to broaden the team and get more people involved.
"We are trying to do different types of debate, such as hosting public debates and making them about topics that are less esoteric and more accessible to the type of student walking by in the union," said Koehle.
Students do not necessarily have to know about the techniques or processes of debate to be interested. Koehle states that everyone can gain something from having the ability to argue.
The team's sense of family also contributes to the passion the students have for their organization. Participating in team building activities, potlucks and retreats helps students learn interpersonal roles and how to work together with a diverse group to better themselves and the team.
"This is not something I implemented when I first started, that's something that's always been a part of K-State," Koehle said. "One of the first things I learned was that K-State debate is more than just the debaters who are here at the moment, they are a part of a legacy that's been here awhile."
Koehle also says there is "an ethos to K-State that we've always been a team that shows debate doesn't have to be dehumanizing." The team works hard to have an atmosphere that is fun and lighthearted, but also enables them to be competitive and learn.
Koehle realizes the influence the university has on the success of the team as well.
"We can't do what we do without the help of communication studies and the College of Arts & Sciences," he said. "We recognize the role they play in giving the resources for this activity...debate changes our students' lives and that is what's important to me."