April 28, 2015
Kat Chats with Counseling Services: Surviving Finals
Submitted by Wendy Davis Barnes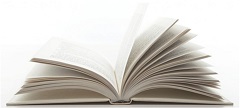 Join Counseling Services from 4-5 p.m. Tuesday, April 28, in 13 Leasure Hall for tips and strategies on making it through finals week with your sanity intact and your stress levels low.
It takes more than just studying to successfully make it through finals week. Come to the Surviving Finals workshop and learn tips for retaining the information you study and ways to sustain mental wellness for your finals week.
Can't make it in person? Join us on Zoom.