March 3, 2015
Kat Chats with Counseling Services: Staying safe on Fake Patty's Day
Submitted by Wendy Davis Barnes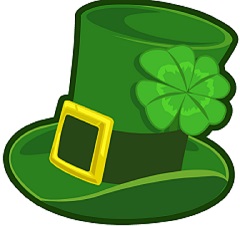 Join Counseling Services from 4-5 p.m. Tuesday, March 3, in 13 Leasure Hall as Chaz Mailey and Mike Dreiling offer tips on how to be safe this upcoming Fake Patty's Day.
Where did my phone go? Why is there someone sleeping on the sidewalk at 1 p.m.? Where am I? Why is there vomit everywhere? Why are there more than 1,000 law enforcement officials within a square block radius? OMG, why did I just send a drunk tweet professing my love for... Those sound like Fake Patty's Day questions.
Join us as we answer those questions and discuss much more to assist you in having an epic Fake Patty's Day; one that you can actually remember, and we don't mean by police reports, scars and horrific stories that your friends tell you.
Can't make it in person? Join us through Zoom.