December 5, 2014
Physics professor Thumm receives Humboldt Research Award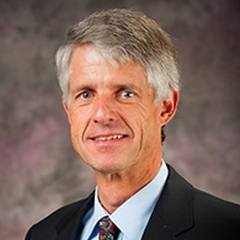 Uwe Thumm, professor of physics, is a 2014 recipient of an Alexander von Humboldt Foundation Research Award.
The Alexander von Humboldt Foundation, based in Germany, grants up to 100 Humboldt Research Awards annually to foreign scientists and scholars with internationally recognized academic qualifications. The Senior Research Award honors the academic and research achievements of the award winner's lifetime.
Thumm conducts research in the area of theoretical atomic, molecular, optical and surface physics. His specific interests include the theory, modeling, efficient numerical computation, and detailed analysis of interactions between electrons, ions, as well as intense short pulses of laser light and atoms, molecules, clusters, and solid surfaces.
The award is granted in recognition of a researcher's entire achievements to date to academics whose fundamental discoveries, new theories, or insights have had a significant impact on their own discipline and who are expected to continue producing cutting-edge achievements in the future.
Award winners are invited to spend a period of up to one year cooperating on a long-term research project with specialist colleagues at research institutions in Germany.
Nominations are submitted by established faculty in Germany and award winners working abroad, provided that the nomination is made jointly with a colleague working in Germany. The award is valued at 60,000 Euros, or $74,475.