October 13, 2014
Discounted tickets for Hale Library Concert Series available now
Submitted by Sarah McGreer Hoyt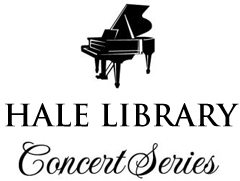 Once again, The Friends of K-State Libraries have planned an exciting season of music in a beautiful setting. All concerts begin at 7:30 p.m. on Hale Library's fifth floor and include wine, dessert and chocolate.
Tickets for the entire four-concert season are $100 per person, while single concert tickets are $30 each. Ticket purchases can be completed online.
• Oct. 17, Nora Lewis. Lewis teaches oboe, music history, 18th century counterpoint and chamber music at Kansas State University, and performs with the Konza Winds Faculty Quintet. She also is oboist in the Pen Trio. Her performance will include other members of the K-State music faculty.
• Jan. 30, 2015 — A Century of Gail Kubik. Alfred Cochran, Tod Kerstetter, David Littrell and many others come together to celebrate the 100th birthday of violinist and composer Gail Kubik, 1914-1984. Kubik grew up in Coffeyville and received a full scholarship to the Eastman School of Music at age 15. He earned his master's degree from the American Conservatory of Music in Chicago. At 23, Kubik began teaching composition at Columbia University. Among other honors, Kubik won an Academy Award, two American Prix de Rome fellowships, two Guggenheim fellowships and the Pulitzer Prize for Music. In 1969, he was visiting composer in the music department at Kansas State University. He composed "A Record of Our Time" for the dedication of McCain Auditorium on Nov. 11, 1970. His music and papers were given to the Richard L. D. and Marjorie J. Morse department of special collections at K-State Libraries and to the Library of Congress.
• May 1, 2015 — Sławomir Dobrzański. Back by popular demand, Sławomir Dobrzański presents an encore piano performance. Dobrzański teaches applied piano, chamber music and piano literature at K-State. As a soloist and chamber musician, Dobrzański often performs in Asia, Europe, South America and throughout the United States and Canada.
• June 12, 2015 — Jazz in June. The Kansas State University Jazz-tet — Kurt Gartner, percussion; Wayne Goins, guitar; Paul Hunt, trombone; Tod Kerstetter, clarinet; and Gordon Lewis, bass — will be joined by Beau Thomas Jarvis, pianist.