August 18, 2014
Maes serves on centennial conference committee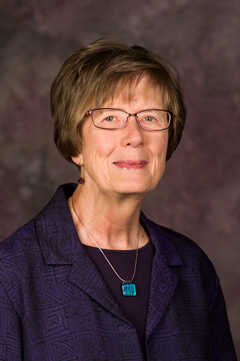 Sue Maes, dean of Kansas State University Global Campus, is serving on the University Professional and Continuing Education Association centennial conference planning committee alongside other national leaders in adult and continuing education. The organization brings leaders in professional, continuing and online education together through conferences, seminars, research and publications.
The association's centennial conference will be in March 2015 in Washington, D.C. To celebrate the centennial, the association is compiling and publishing a volume of essays about the developments, issues and forces in the field of continuing education over the years. The publication will include a variety of topics such as online learning, higher education for all, international partnerships, changing university environments and the growing professionalization of continuing education.
The centennial conference will include a special Washington caucus about higher education, and members will be able to travel to Capitol Hill to articulate why continuing education is vital to students, the economy and our society.
Learn more about the association and view conference events and deadlines. View all educational opportunities offered through K-State Global Campus.