July 30, 2014
Letter from the vice president for human capital: Analyzing processes, setting goals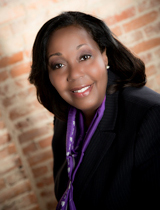 Dear K-State Community,
Thank you for the warm welcome I've received since I've been on campus. I've just completed my first two weeks at Kansas State University, and as I share with you some thoughts on our journey ahead, there are two things that have helped me begin to understand this vibrant university.
First of all, I am a reader and am passionate about peoples' stories. Even as a child, I would gravitate toward reading biographies and autobiographies, even choosing them over a good fiction book.
Also, I am a walker. Walking gives me the opportunity to bump into people, strike up conversations and hear their stories. So, in these first two weeks I have walked this campus — from Anderson Hall to Dole Hall and ultimately, to Edwards Hall, the home of Human Capital Services. As I've walked, I have bumped into and talked with many K-State employees. I met an associate dean who is a first-generation college graduate, whose family is so proud of their son who has traveled the world. I met a maintenance technician who was enjoying a cookout with his 5-year-old daughter as the Division of Facilities was celebrating family day. I met an administrative assistant who was struggling to find day care services as her provider abruptly quit.
I listened carefully to these and many other stories, and one thing was quite clear. The employees I met care deeply about K-State. They come to work each and every day to offer their best and help K-State continue to develop as the great institution of learning that it is. I truly believe human capital is what makes any organization strong, and K-State is no exception!
As K-State's vice president for human capital, I will work closely with a team of people who are as committed to serving this institution as I am. Much like those people I bumped into on my walks, this team also comes to work every day committed to serving the employees of K-State. While I recognize there are many things we do well here, over the next several months we will begin the journey of analyzing our processes and systems. Our goal for Human Capital Services will be to make improvements in our systems by incorporating metrics and ensuring we are focused on serving the K-State community.
Some aspects of that journey include the following:
In August, we will begin the necessary work of structuring the Division for Human Capital Services around Centers of Excellence. This will allow us to drill deeply into our processes and set priorities for continuous improvement. This structure will be supported by a resource center, which will deploy streamlined processes.


Communications will be sent out describing the new organization. Also, the K-State community will soon be invited to a poster-board session in August to learn more about the new structure and explore available job opportunities.


To help navigate the coming changes, I will be working with an advisory board comprised of a diverse group of colleagues from across the university who are known for "telling it like it is, with no fluff." I welcome their sage counsel as they help ensure we receive the feedback necessary to bring all employees the services they deserve. Members of the advisory board include: Jackie Hartman, John Buckwalter, Eric Maata, Derek Jackson, Lindsay Chapman, Janice Taggart, Tanya Gonzalez and Michelle Bowen.
I will send out updates at least monthly to keep the community informed of Human Capital Services' process improvements. I am honored and excited to serve Kansas State University in this new capacity, and I look forward to bumping into many of you and hearing your stories.
Sincerely,
Cheryl Johnson
cherylj2025@k-state.edu